Our Facilities
Our Classrooms..
In order to provide proper learning environment to our students MGM Medical College has well equipped dedicated class rooms for seating capacity of 200+ students in bigger classrooms and 40 students in smaller classrooms. The classroom walls are so designed to prevent sound intrusion from adjacent spaces.
The classrooms are well ventilated and furnished and equipped with celling mounted fixed overhead LCD projectors and voice reinforcement facility with chalk boards, white screen and well-spaced seating arrangements. Larger classrooms are AC equipped to enable interactive teaching learning. We have departmental libraries and a common conference/seminar room for presentations.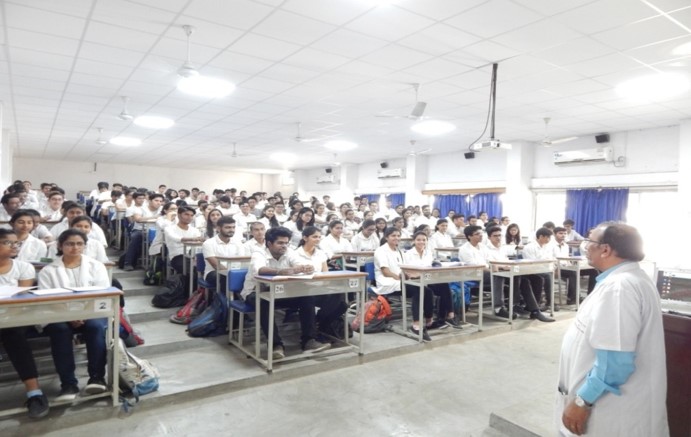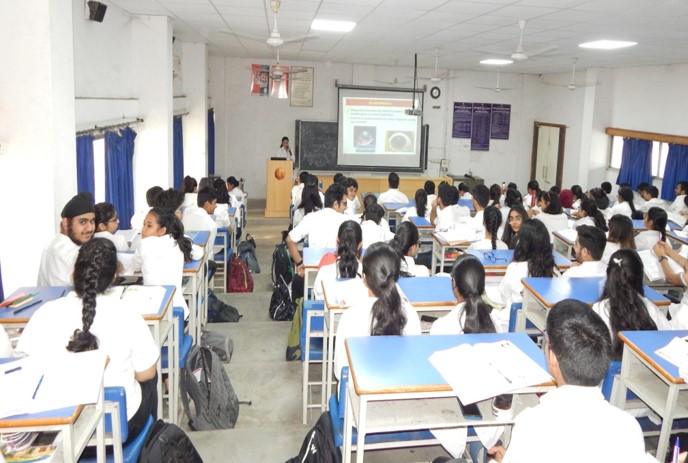 Bus Service
The University has its own fleet of buses plying in all the areas of Navi Mumbai and Panvel for faculty, students and staff. The College has adequate buses which are made available to the students and the faculty members for commuting from various points in the city. All students should make use of the college transport or should stay in the hostel. This facility has made it possible to start the classes in time and thereby helping the academic process. Our bus facilities have enabled us to maintain discipline among students.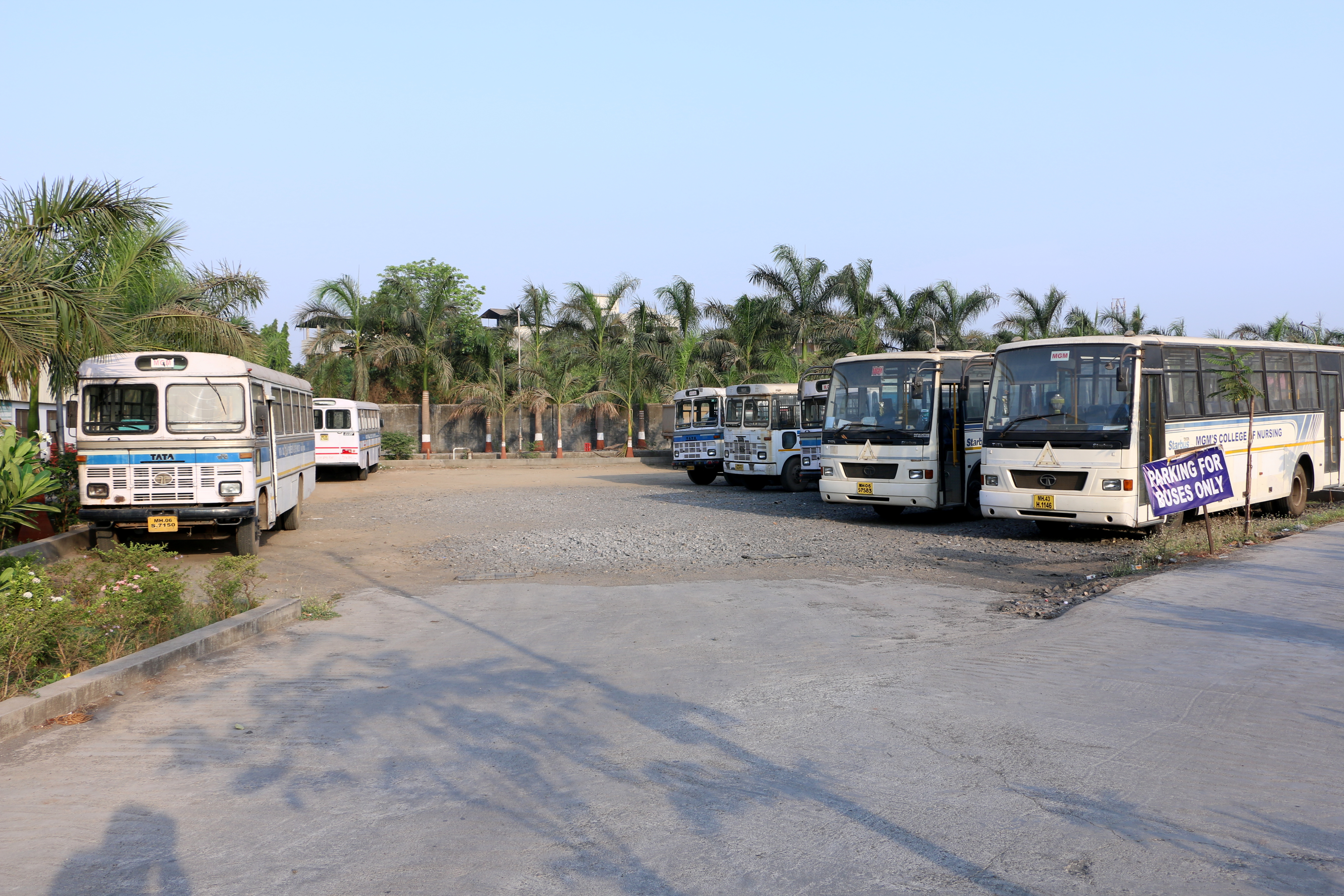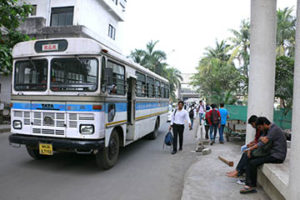 House Facilities
MGM Medical College,Navi Mumabi has separate hostels for boys and girls each with all modern facilities, for boarding and other recreational activities. The hostels have their own mess to provide good and hygienic food to the students. Hostel accommodation will be provided on a first come first served basis.
Quality Objectives
To provide good residential facilities with a neat environment. To provide nutritious food. To improve the team spirit, cooperation and value elders whom the students meet.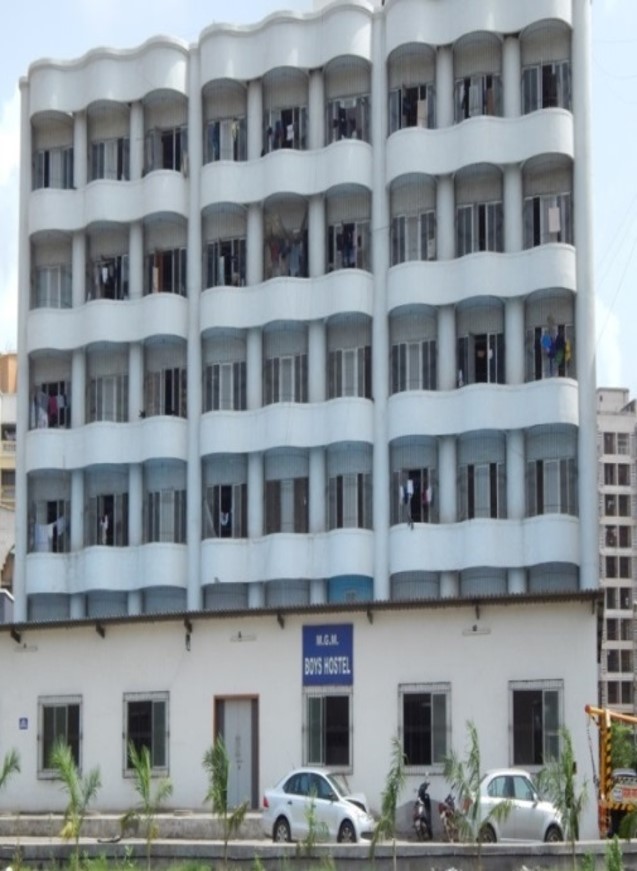 Boys Hostel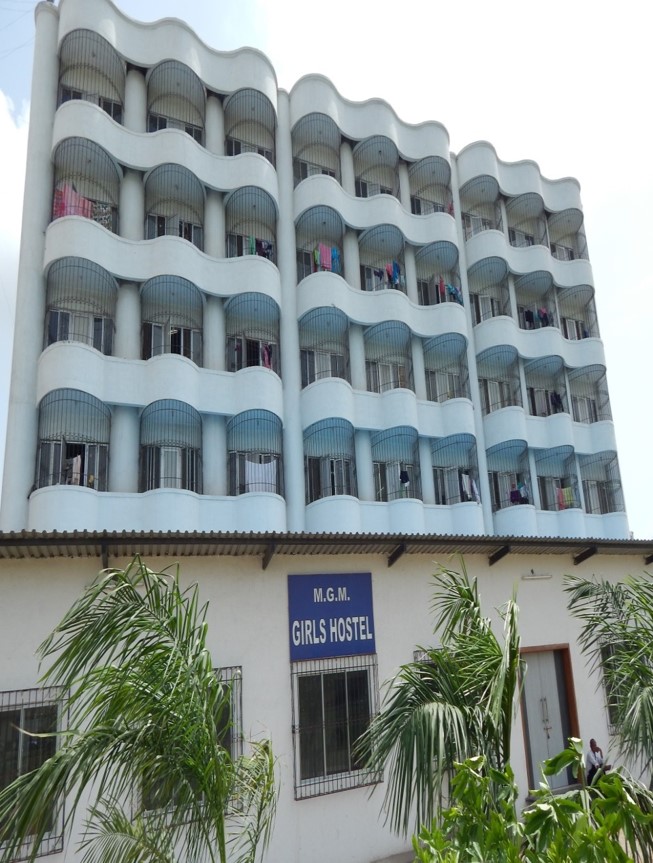 Girls Hostel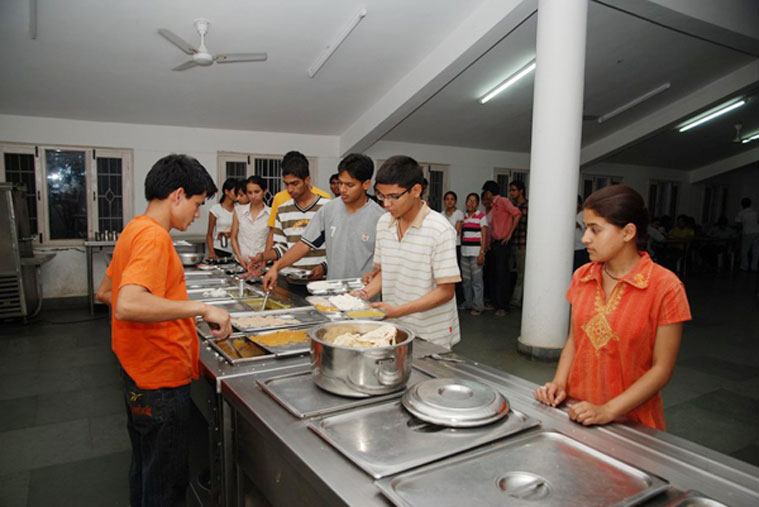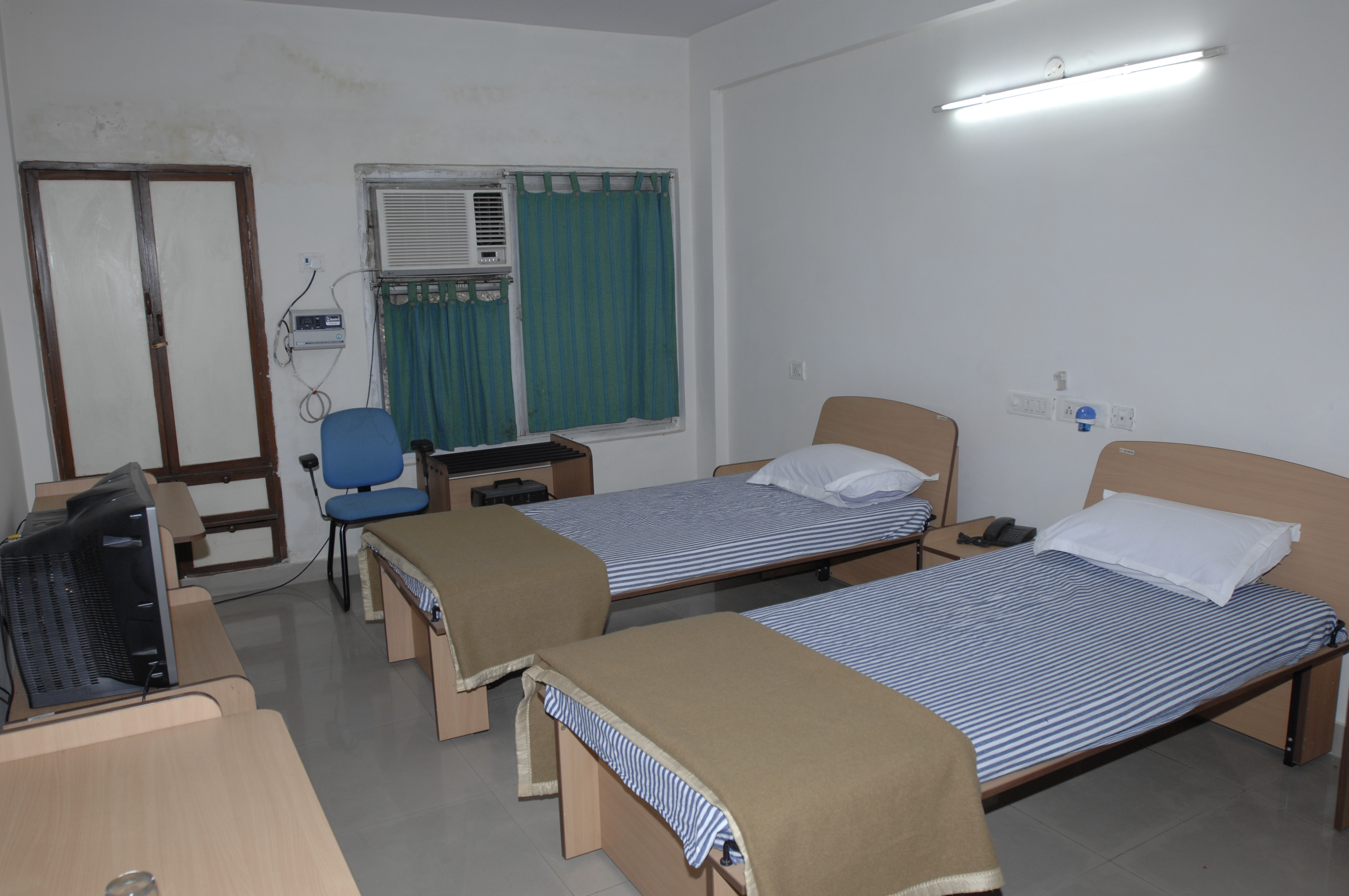 Staff Qrts
(Flats)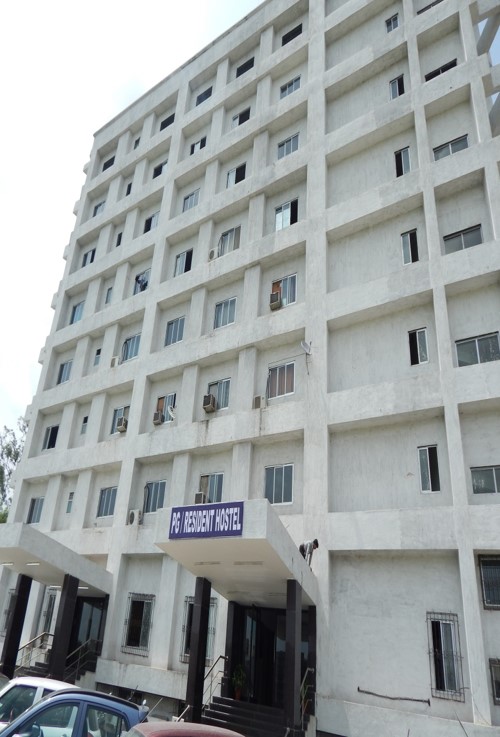 PG Hostel 1
(Capacity 270)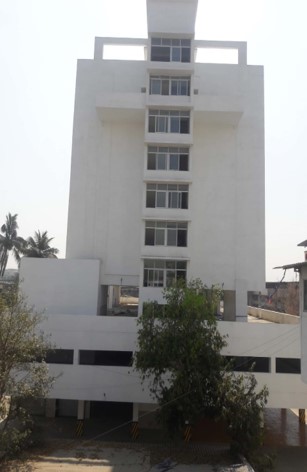 Boys Hostel 2
(Capacity 210)
The MGM Central Medical Library is located in the 2nd floor of MGM Medical College building with the carpet area of 16000 sq. feet.
OPENING HOURS OF THE LIBRARY
Exclusive Website of MGM Central Library since 2014.

The library remains open from 0800 hrs. to 2200 hrs Monday to Saturday. Issue timings on week days are 0830 hrs. to 1900 hrs. Photocopying service is available from 1000 hrs. to 1800 hrs. through out the week. On Sundays & holidays, only reading room facilities are provided to library users from 1000 hrs. to 1800 hrs. The library remains closed on national and a few local holidays.
ACQUISITION OF NEW BOOKS
At the end of October 2020, the collection of library has been 22600 documents which include 20087 books, 2513 Reference books, 9428 bound volume of journals & 720 copies of thesis.
SUBSCRIPTION TO JOURNALS
The library has subscribed 126 (International:50, National:76) scholarly periodical titles It has a separate room popularly known Journal Section, for organizing the periodical collection systematically.
AUTOMATION KOHA:
Open Source Integrated Library Management System (ILMS) has been procured and installed in the main server accessible by all users. Entire collection and services of the library have been computerized. It provides various search points such as; title/series, author, classificatory language, subject etc. It also provides information on journals subscribed or received on gratis/exchange including detains of last issue received, and current holdings can be seen. It provides access of journals according to alphabetical order by their name and broad subjects. OPAC weblink 14.139.125.221:81
WEBSITE
Weblinks have been provided for more than 410e-books, 27 e-databases and 3645e-journals for accessing the e-health literature/information, free of cost.
WHO NETWORK REFERENCELIBRARY
The Central Medical Library of MGMIHS has been designated by WHO Press (WHP), World Health Organization (WHO), Geneva, Switzerland on 25 April 2013 as the one of the Network of Reference Libraries for WHO publications
CCTV COVERAGE
The Library is under the surveillance of Closed Circuit Television (CCTV). It helps not only to prevent or reduce the incidences of mutilation/stealing of publications & damage of library materials but also ensure the provision of safe environment for libraryusers.
E-LIBRARY
E-library with 50 node of computers with internet for the explore the word of knowledge.
mgmlibrary.com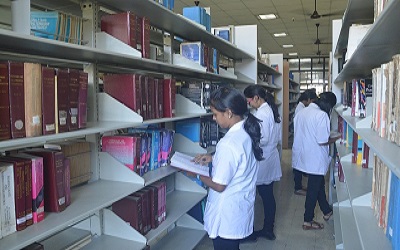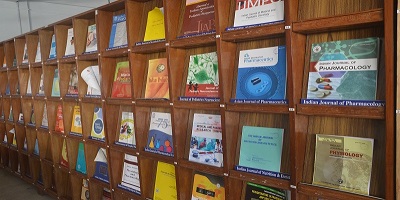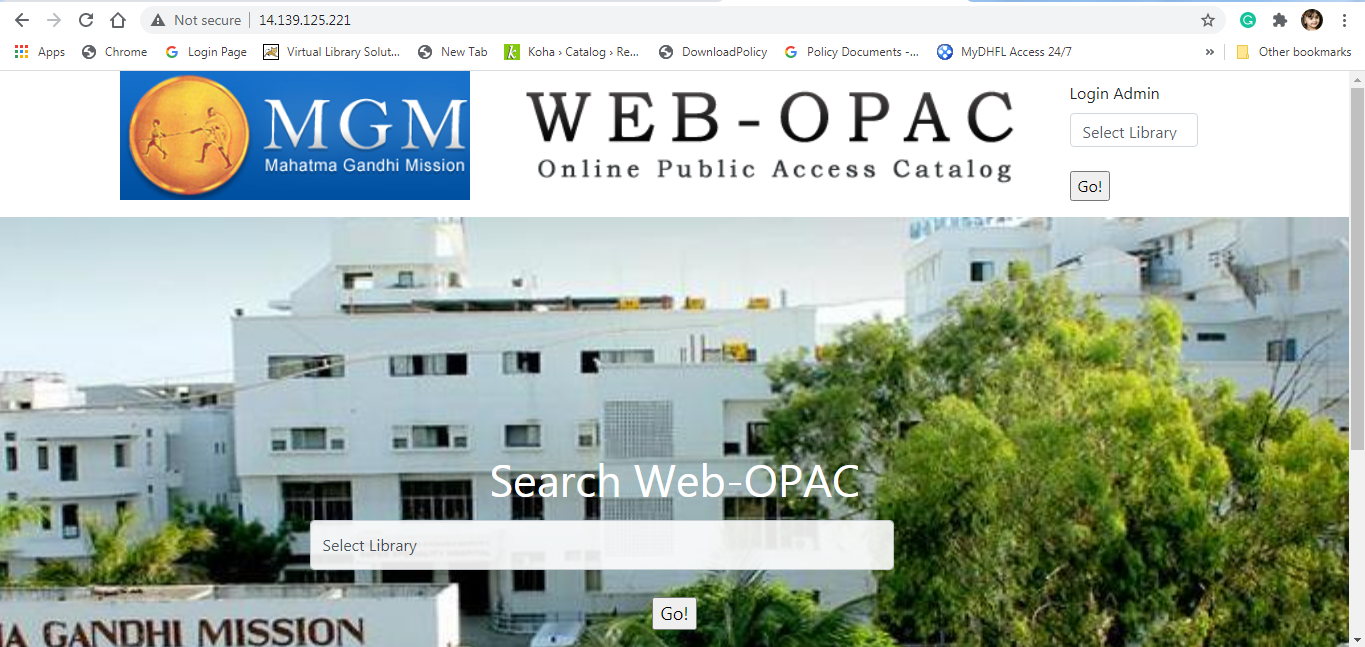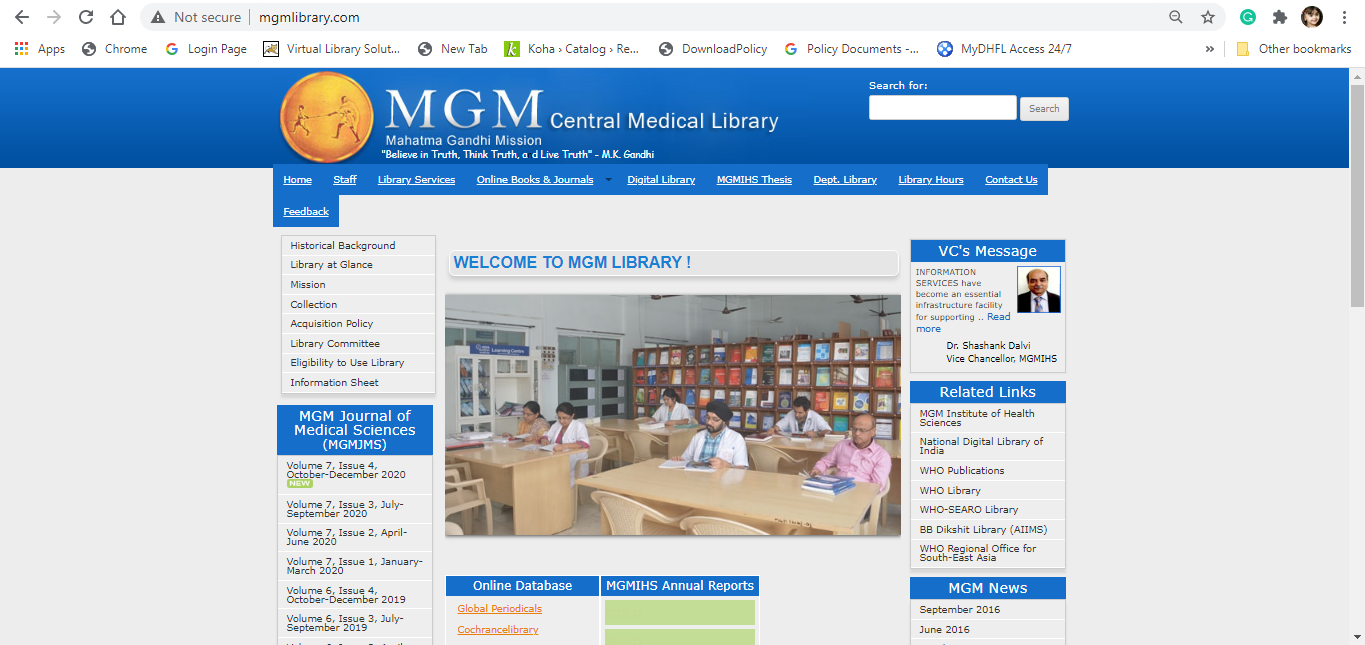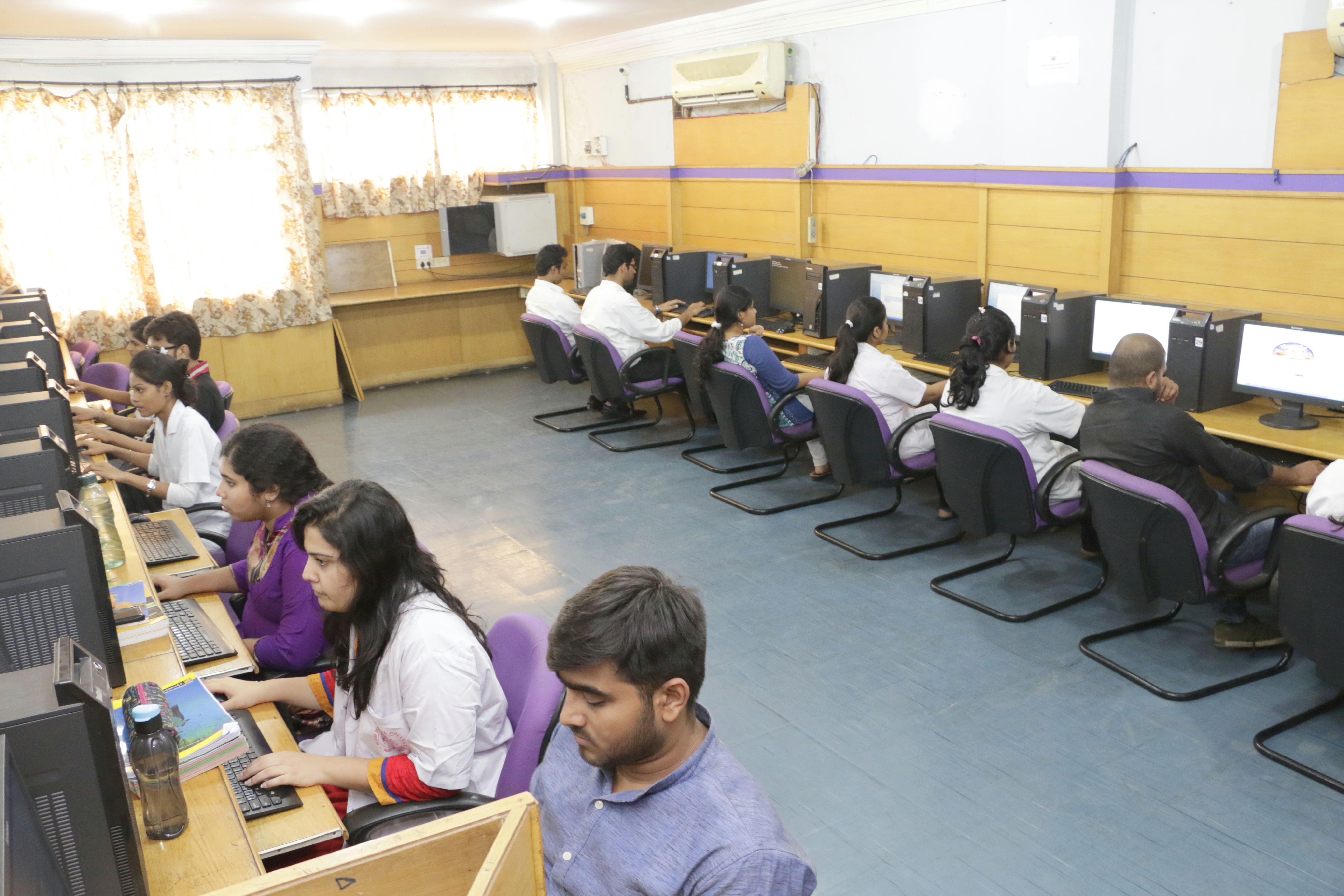 E-Library
Healthy & Hygienic Food
We believe our commitment for quality in all aspects of food service is unrivalled. We deliver a wide range of fresh food via our Catering Teams, providing truly personalised menus and food solutions.
The objective of the Canteen and meal service is to protect by reducing the risk of food borne illness, with proper sanitary conditions and preventing adulterated food. From the very beginning of the College in 2003, the College Canteen has been functioning efficiently. The canteen is located inside the College. The hostellers and day scholars are provided meals by assuring food safety and quality.
The students who come from faraway places, start their journey to the College early in the morning. For them mid-day meal is provided. Even many day-scholars use canteen facility for their breakfast and evening tea with snacks. Presently there are 130 students in the two hostels of the College. They are provided with three meals a day, bed coffee and evening tea/coffee.
The Management of the Canteen is directly under the control of College Administration. The Contractor of the Canteen is selected according to the available and suitable quotations.A well experienced person in food services management, his team is managing, the canteen of MGM IHS. Students and staff of the College are benefited by the College canteen.
Menu will be planned by the assigned team of Management and instructions will be given to the Contractor. The contract of the Canteen will be renewed every year. Periodical meeting will be conducted by the team of Management and Contractor in order to appraise the function of Canteen. Liberalization of food trade, growing consumer demand, physical set up and sanitary conditions are also discussed during appraisal. Also suggestions, complaints and problems of the food consumers are taken into consideration.
The waste utilization of the canteen is efficiently done through the waste recycling plant installed in the campus. Only one common eating facility (canteen facility) shall be provided in the campus for day scholars, hostellers, guests of the College, teaching and non-teaching staff of the College. The management is fully committed to keeping the quality of the canteen for the utmost benefit of all concerned.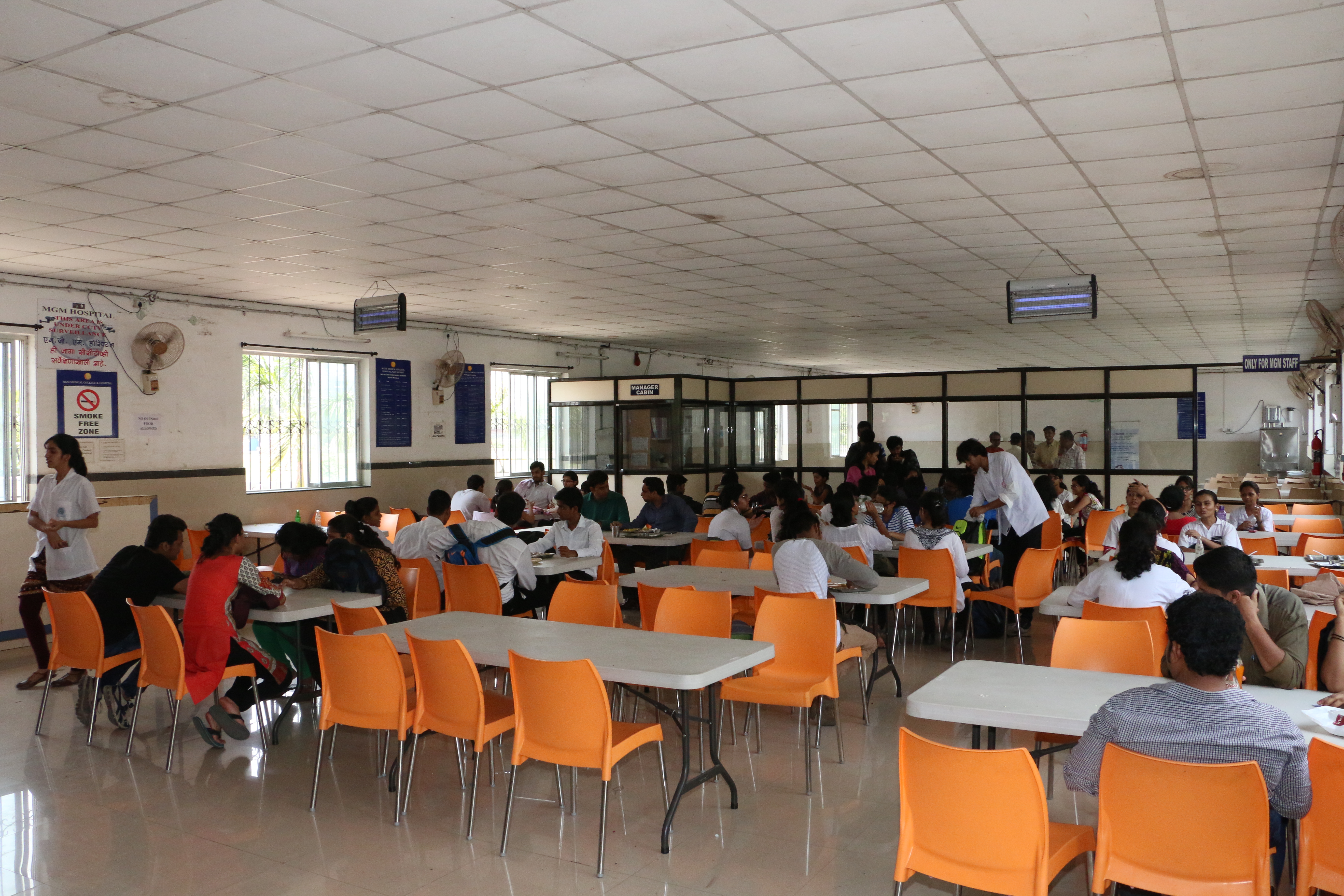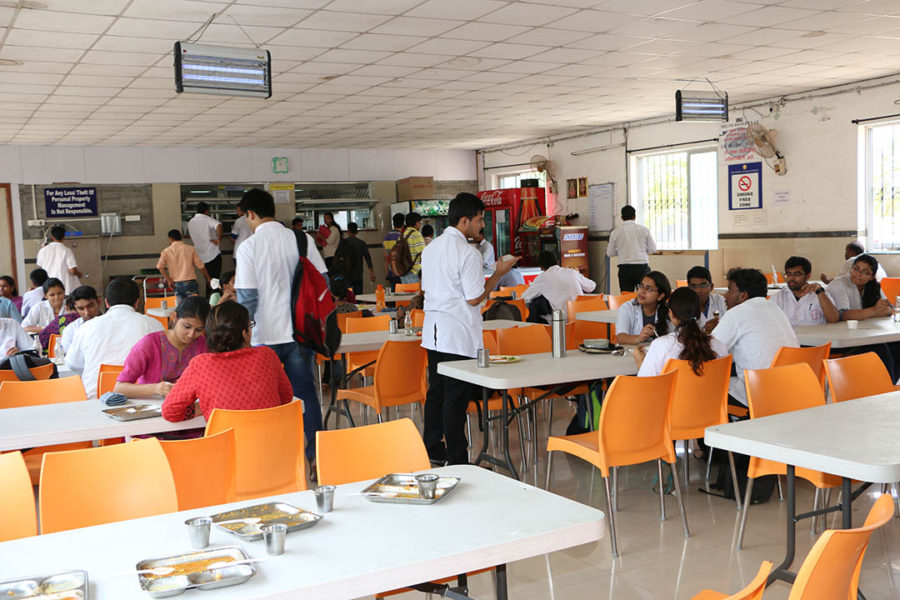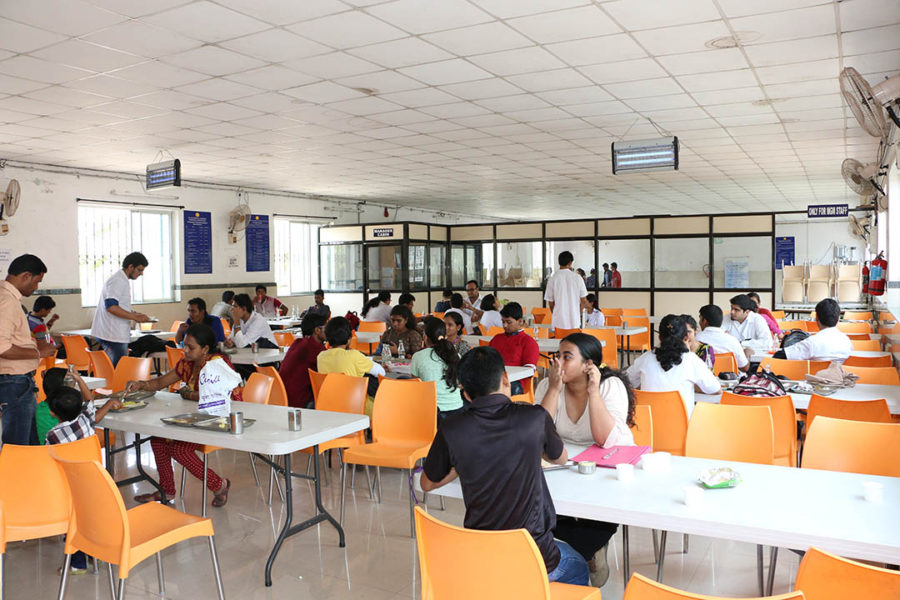 Citizen's Charter
---
MEDICAL CARE FACILITIES
OUT PATIENT FACILITIES / Departments
Emergency Medicine
Trauma
Family Medicine
Intensive Care Units

| | | | | | | | |
| --- | --- | --- | --- | --- | --- | --- | --- |
| ICCU | MICU | RICU | SICU | CCU | NICU | PICU | ObGy ICU |

General Medicine
Neurology, Gasteroenterology, Nephrology,Swine Flu OPD,
Diabetic clinic

Chest & Tuberculosis & DOT Center

Skin & Dermatology
Leprosy clinic
Infectious Diseases OPD & HIV Counseling center

Psychiatry
Psycology
Child Guidance clinic

General Surgery
Neurosurgery
Plastic surgery
Gaseroenrologigy surgery
Laprosopic surgery

Orthopaedics
Physiotherapy
Prosthetics & Orthotics
Sports Medicine

Ophthalmology

E.N.T.
Audiology,
Speech Therapy

Paediatrics
Child Welfare including Immunization Clinic
Child Guidance Clinic
Child Rehabilitation Clinic including facilities for speech therapy and Occupational therapy & Physiotherapy

Obst. & Gynaecology
Antenatal Clinic, Family Welfare Clinic
Sterility Clinic
Cancer Detection Clinic
PPTCT Centre
Oncology


Labour Room

Geriatric

Immuno Haematology & Blood Transfusion
Blood Bank

Anaesthesiology
Pain clinic

Dental
Super specialty Departments
Urology

Cardiology

Cardiothoracic Surgery
Full-time qualified Doctors and specially trained nursing staff as well as technical staff for medical services are available round the clock.
Services & Facilities
Hospital Services:
Clinical Services:

Reception & Billing

Accident /Trauma Unit

Emergency Medical Services / Casualty Dept

Blood Bank & component Facilities ( Approved by FDA , Accredited by NABH)

Central Diagnostic Laboratory Services (Accredited by NABL)

Radiology services

MRI 0.3 Tesla

Spiral CT Scan Machine

Digital X ray Machine

Ultrosonography

Colour doppler

DSA

Heart lung machine

C Arm

Electrocardiography

2D- Echocardiography

Mammography

Pharmacy
All the services are available round the clock in the Campus

Special Facilities

Isolation ward

2-D Echo Cardiography

EMG/ EEG

NCV Studies

Computerized Stress Test

Endosopy

Physiotherapy

Eye Bank

Blood Bank

Audiometry (Pure tone & Impedance)

Dialysis Unit

OPD with Specialities & Superspecialities

IPD Wards

Intensive Care Units:

| | | | | | | | |
| --- | --- | --- | --- | --- | --- | --- | --- |
| ICCU | MICU | RICU | SICU | CCU | NICU | PICU | ObGy ICU |

Operation Theatre

Clean O.T - 6 Numbers
Septic O.T - 1 Number
Minor O. T - 1 Numbers
Accident & Emergency - 1 Number
OBGY OT - 2 Numbers
-- " -- Septic OT - 1 Number
Endoscopy OT - 1 Number
Super specialty - 2 Number
Total 15 Nos.

Administrative services:

Administration office

Accounts Department

Medical Social Workers

Time keeping

Medical Record department

Supportive services:

Telephone Reception ( EPBAX with 200 extentions)

Hospital Store

General Store

Maintenance

Central Workshop

Biomedical Engineering Dept

IT Dept.

Ambulance services

Transport office

Canteen Servises

Linen & Laundry

Housekeeping office

CSSD

Biomedical Waste Disposal

Police Chowki

Central Canteen

ACCIDENT AND EMERGENCY DEPARTMENT

The emergency department of the hospital is well equipped and manned by well qualified and trained staff to manage all kinds of medical and surgical emergencies and to provide trauma care.
MGM's casualty department is fully equipped to meet all emergencies right from myocardial infraction to head injury & trauma cases.

OPERATION THEATRES COMPLEX

Operation theatre complex is provided with overhead lights, central oxygen supply, air-conditioners, air filters, etc. The theatres are equipped with instruments and equipments necessary to meet the needs for all kind of surgeries
Operation theatre complex is provided with overhead lights, central oxygen supply, air-conditioners, air filters, etc. The theatres are equipped with instruments and equipments necessary to meet the needs for all kind of surgeries
Hospitals general OT caters to all cases right from laproscopic surgeries to complicated supra major neuro surgeries. It has skilled team of surgeons from all specialities to carry out the surgeries effectively. It is also equipped with Wipro GE C-Arm. It allows the X-rays to be oriented correct in space in relation to the instruments and the patients.

PHARMACY

There is a 24 hours in-house pharmacy run by the hospital which caters to the needs of the patients for medicines and surgical items.

ANIMAL HOUSE

Animal House exists as per norms and approval from council

INTENSIVE CARE UNIT:

The hospital has medical intensive care unit MICU , ICCU and surgical SICU, ObGy ICU, Superspecialty CCU, NICU, PICU & Burns Unit. All Intensive Units are wellequipped with modern cardiac monitors, defibrillators, ventilators, central monitoring station and other resuscitation facilities.It is provided with central oxygen line, emergency trolleys with emergency crash carts and medicines, nebulizer, glucometer, portable X-rays, USG, ECG machines and resuscitation kits. It caters to a wide range of medical and surgical emergencies.

RADIODIAGNOSIS:

The department of Radiodiagnosis is equipped with following machinaries which are handled by trained staff under the guidance of qualified Doctors

MRI 0.3 Tesla

Spiral CT Scan machine

DSA

Heart lung machine

C Arm

Digital X ray

USG

Colour Doppler machine

Portable sonography machine

2 D- Echocardiography

Mammography

CLINICAL PHYSIOLOGY
The department is equipped with the following :

2D Echo

Electroencephalography (EEG)

Electrocardiography (ECG)

Computerised Spirometry (LFT)




CENTRAL PATHOLOGY DIAGNOSTIC SERVISES:

Central Pathology Laboratory is accredited by NABL

Central pathology services are available for Pathology, Histopathology , Biochemistry, Hematology, Microbiology, Cytology the respective investigations are performed by qualified & trained staff with the use of modern machineries.

Pathology Laboratory with state of the art technology equipped with chemistry analyser, Blood Gas Analyser, Haematology cell counter, ELISA reader, and Histokinesis facilities.

Laboratory of Department of infectious Diseases equipped with state of the art technology is providing a whole range of tests such as ELISA, western blot, CD4 / CD8, PCR etc. for detection of HIV and STD disease.

PHYSIOTHERAPY DEPARTMENT:

The unit has all the facilities for providing physiotherapy to outdoor and indoor patients.

It is well equipped with Instruments that are as follows:-

Traction apparatus

Shoulder wheel

Wax Bath therapy area

Rolling Ball

Finger Brailing equipment

Shortwave diathermy

Long wave diathermy

Walking bars

Pulley wheels

Light weights for muscular exercises

BLOOD BANK: (Accredited by NABH)

The voluntary blood donation is the backbone of this noble endeavour.

Our student community, faculty members and various social organizations ( Lions, Rotary. Jain Samaj etc.) and the socially conscious public have helped us to meet the growing needs of Blood without recourse to professional donors.

Approval of FDA for the new blood component manufacturing area was obtained. We will be expanding the blood bank to start preparation of blood components




MORTUARY SERVICES

Central Research Laboratory Facilities:

It has established a State -of –the- Art laboratories for serology, molecular biology, immunology and tissue culture. Over the years large amount of clinical data has been generated. This has been used to develop models for Care and Treatment strategies.

The main focus of research is on HIV/AIDS, tuberculosis, Dengue, Hepatitis, malaria and toxoplasma, Models of comprehensive care for HIV / AIDS have evolved over a period of time with integrated approach.

The Central Research lab is acclaimed, both nationally and internationally, for its contribution in designing the best practices that have been adopted for a decade by the national AIDS control programme of Ministry of Health, New Delhi.

Research lab of Central Research Laboratory

Molecular Lab

RT_PCR Lab (approved by NABL)

Immunology Lab

Culture Room with Laminar Wood

Biotechnology lab

Genetic lab

Plant tissue culture lab

Washing Room-Changing Room

DNA-RNA Isolation Room

Washing Room-Changing Room

DNA-RNA Isolation Room

Cold Room

Departmental Library

List of test carried out in MGM Central Research Laboratories

HIV Rapid

ELISA for HIV I/II , HBV & HCV

P24 ELISA

Western Blot for HIV I / II

PCR for HIV

PCR for Hepatitis B & C

CD4 / CD8 Count

Viral Load for HIV I / II

Viral Load for Hepatitis B & C

PCR for Mycobacterium Tuberculosis11.VDRL12.Antiretroviral Drug Sensitivity Tests

Hospital Welfare activities

OPD Free

IPD – Minimal Charges

Mahatma Jyotiba Phule Jana Arogya yojana

AB- PMJAY

ESIC

Vaccinations for Health Care workers